I just finished building a "Mintyboost" kit — its a tiny little cell phone charger that fits in an Altoids gum tin, and charges your phone from a pair of AA batteries. It comes as a kit: all the parts and a printed circuit board for about $20, and it took me about 90 minutes including fixing my mis-soldered part, probably an 45-60 minutes if I hadn't messed that up.
I didn't do half bad! My soldering improved as I went, but I did have one part I soldered in the wrong place, and removing that was a pain! I need to get some solder wick to fix that.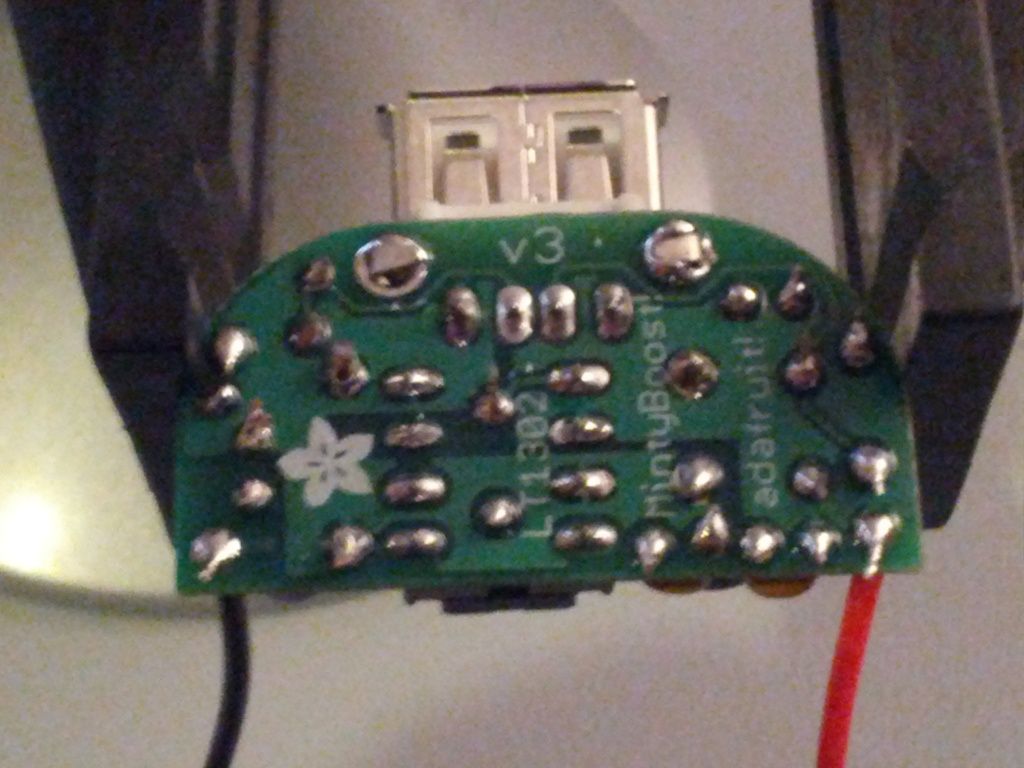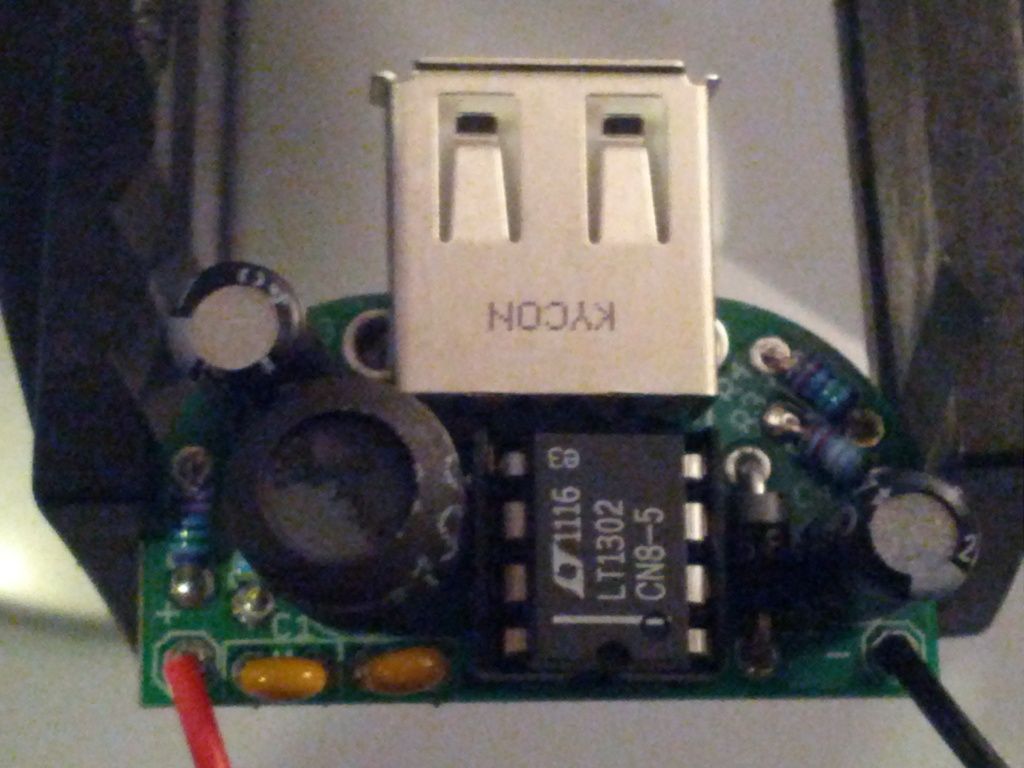 Fully installed in the tin: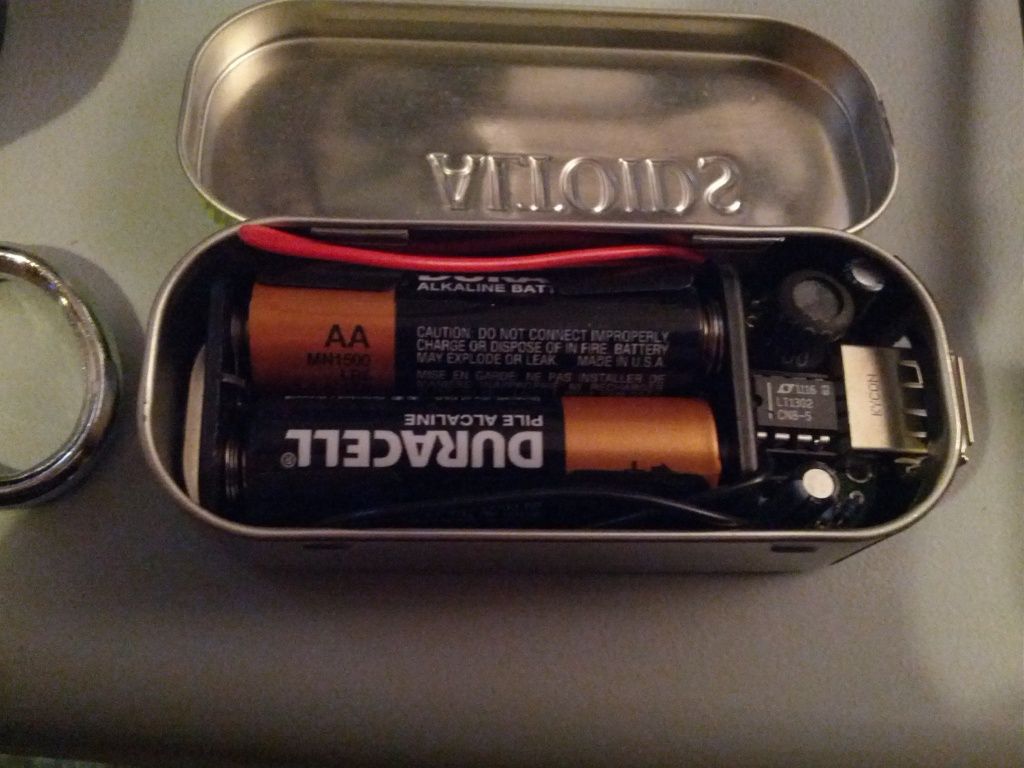 The "business end" — I covered the cuts I made in the tin with electrical tape to protect from the sharp edges.
And lastly, proof it works!