So yeah…I haven't updated much over the summer. There have been several things I've been working on, and you'll see in the coming months…a super cool Steampunk Carbine (just a light, no other electronics yet, but *really cool*), the finishing of a project for a friend, and a new Steampunk weapon…
But first…I'm in a Steampunk Gallery Show!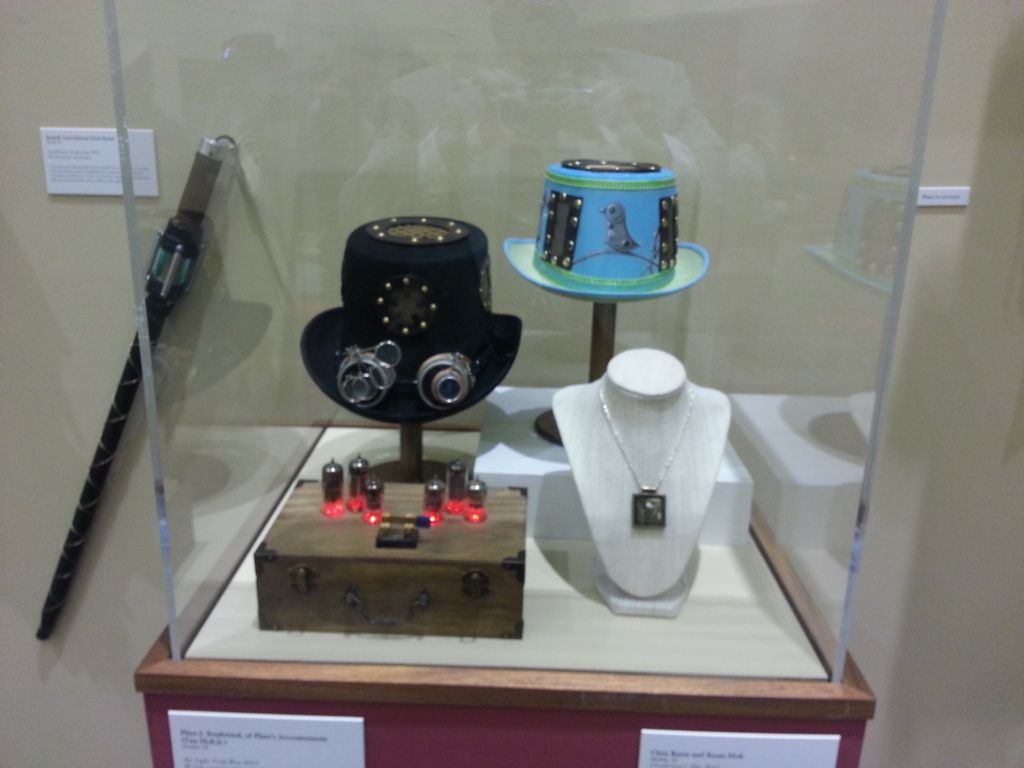 Those of you who know me know I'm not an artist — I can't do any traditional art thing, but I (think) I have cool vision and ideas…and some others apparently agree!
The City of Scottsdale Public Art project is putting on "Steampunk: The Exquisite Adventure" at their gallery in the Scottsdale Civic Center Library, and my Tesla Cane and Top Hat are on display through January 2014!
Admission is free, and their are a lot of great artists represented (including The Artist Wife!) and I highly recommend you go see it!
http://scottsdalepublicart.org/temporary-art/exhibitions/steampunk-the-exquisite-adventure/