The goggles I ordered from arrived!
For modding to steampunk, they are very nice…the cups are shaped heavy plastic held together at the bridge by a ball chain (so the nose bridge width is adjustable) with loops for elastic to hold them to your head. The sides feature a small removable plastic bit to provide ventilation.
A closeup of the eyecup, disassembled and ready for painting. The open cross-shaped piece is where the ventilation cover was removed: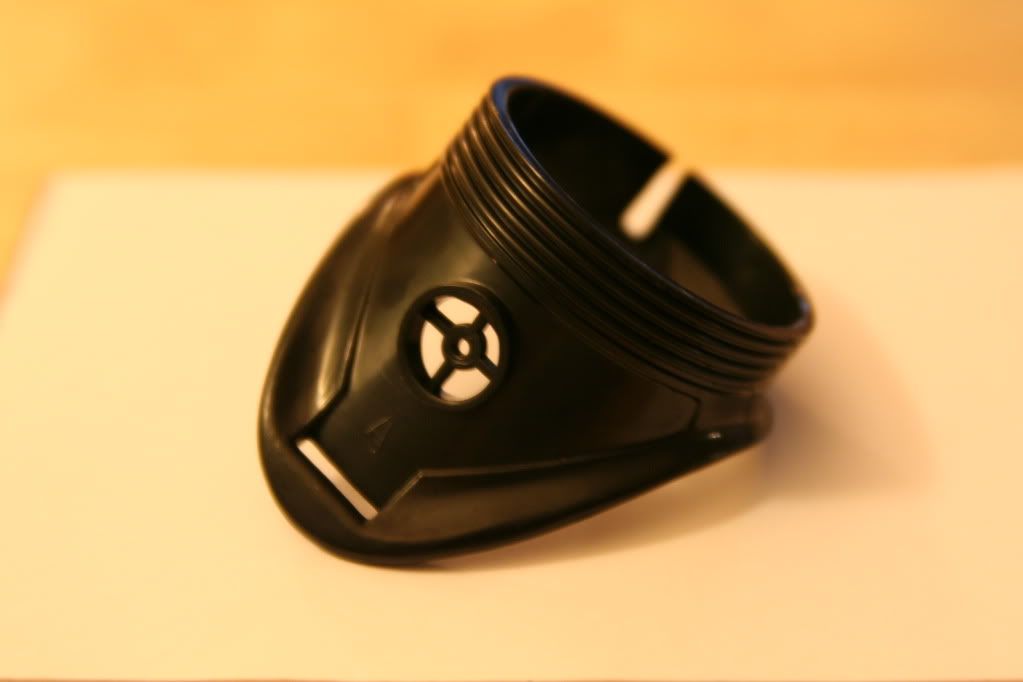 They come with plastic clear lenses that protect the thick tinted glass lenses, so that works well…but be warned the clear plastic ones appear to scratch pretty easily! The cups unscrew so you can remove the tinted glass and for ease of painting.
A few bits of masking tape to tape off the threads of the eyecups (just to be sure) and I was ready to paint:
I used Ace Hardware brand Metallic Spraypaint in the Brass color. Its a great color and I'm pleased with the results!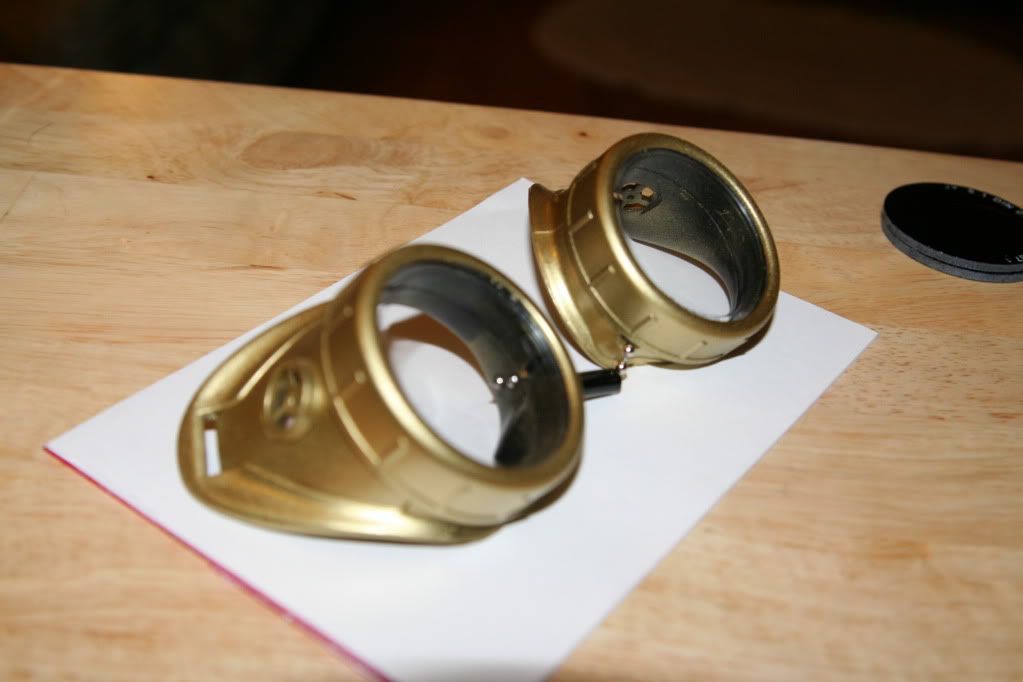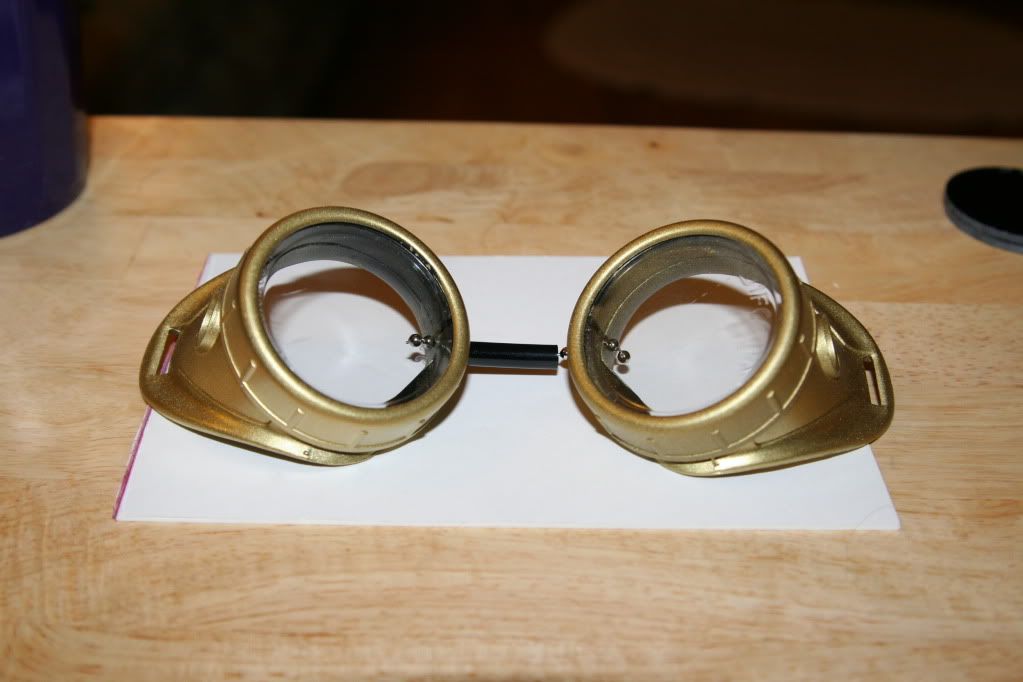 Still To Do is replace the elastic band with leather and figure out what to replace the ball chain bridge piece with!