This weekend the SCA and my family lost a dear and close friend, Larry Baum, known in the SCA as Master Yehudah of Nuremberg. We had dinner Friday night with a number of friends, and he had a heart attack after getting home, and died Saturday morning.
Words cannot even begin to describe the pain of losing this man, a pillar of the SCA in Atenveldt. He was a friend and mentor for 20 years, and was one of the people who kept me from quitting in disgust before I got my peerage.
He was the consummate practical joker, up to and including putting a literal wall of haybales in front of my tent in the middle of the night while I slept.
Godspeed, my friend. You are sorely missed.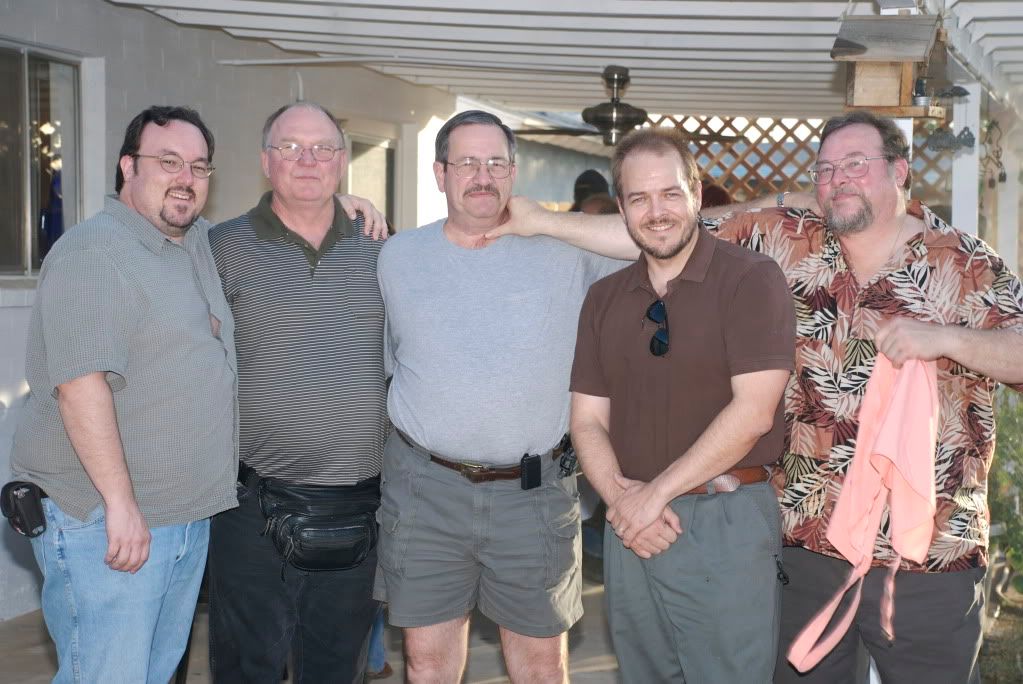 Left to Right: Xoff, Nootka, Raibert, Iain, Larry