My regular steampunk attire hat is just a Top Hat from Wild West Mercantile (go buy from them, they are an awesome company!), but it lacked any steampunk elements…
I originally had an idea to add a fan (I live in the desert, after all) but it hasn't worked out quite right yet.
First, I cut holes in the sides…
…and cut, punched, and dyed a leather "gasket" to go around it, held in place with decorative brass bolts from Ace (btw, brass bolts are EXPENSIVE! Around $0.40 each!):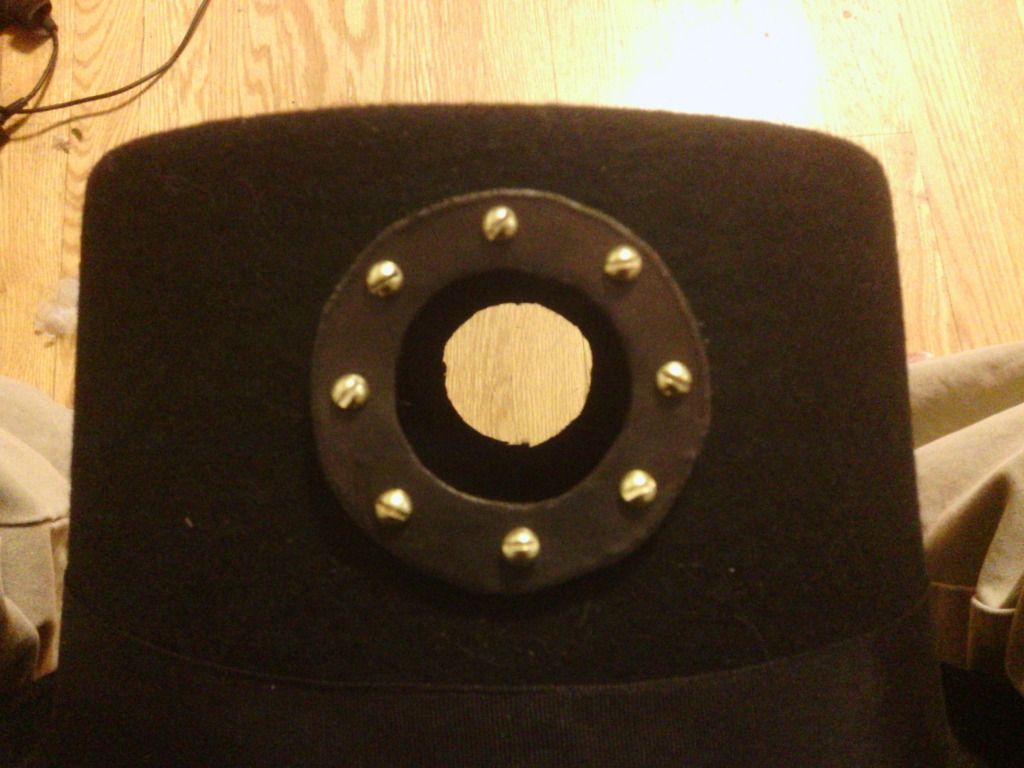 Then I found a guy on ebay who sells bronze/brass "insect screen" for a great price (link to his ebay store), and bought some 6″x6″ pieces (on sale for $1.99 each!):
Viola!

For the top, I'd originally wanted to do a fan (now relegated to v2.0), so I'd cut a hole that fit a 40mm fan. I decided that the top needed more than just the wire screen like I did on the side (to protect the top of my head from the sun) and found some nifty decorative screen at Home Depot, and duplicated the same leather gasket and brass bolts look: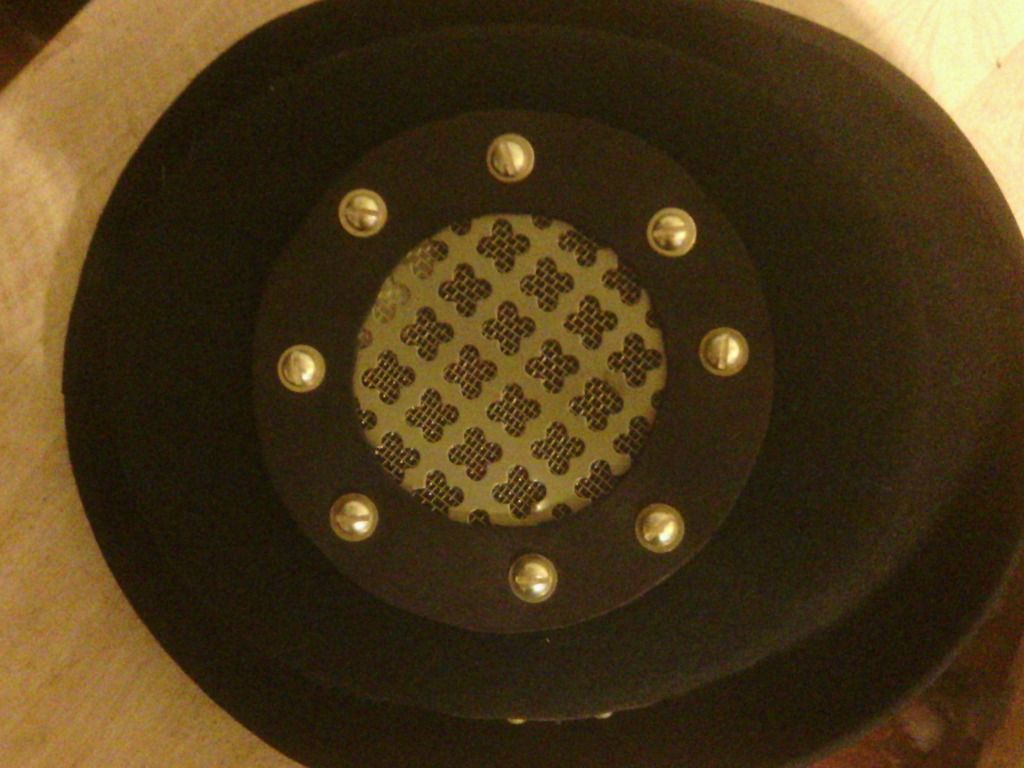 Now, the completed hat!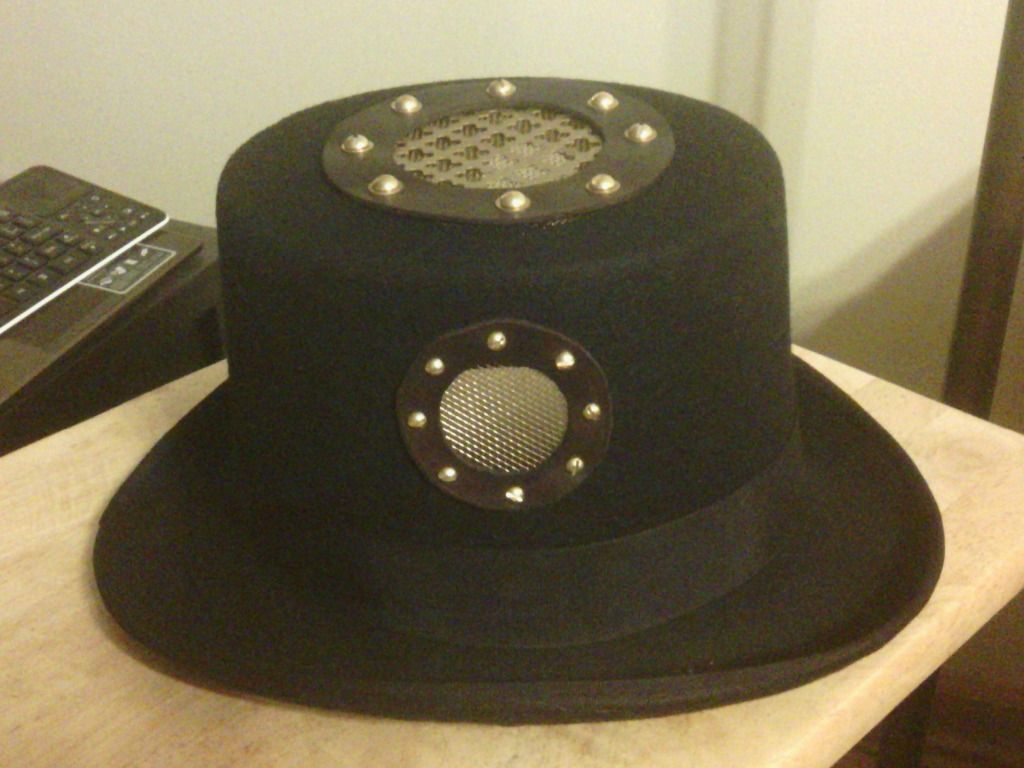 I'm really pleased with the overall look, and its much more steampunk than before, just in time for Phoenix ComicCon this weekend!
There is no way I could have done this without regular input from The Artist Wife, from making templates to helping me mark the right spot for the holes. Thanks, Babe!
(Edit: I realized some of my picture links were broken…fixed!)